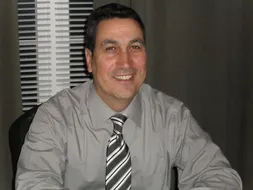 Dr. Pace earned his Doctor of Chiropractic degree from Palmer College of Chiropractic in 1985. Prior to chiropractic college, he attended Boston College and earned a Bachelor of Science degree in Biology.
Dr. Pace and Pace Family Chiropractic have been serving the community since 1986. The office is located at 558 Lincoln Avenue in Saugus. Our telephone number is 781-231-3492.
Dr. Pace's commitment to chiropractic began more than 30 years ago when the distinction between treating the symptom versus treating the cause of the condition became clear. Often times, a symptom is the body's way of expressing a malfunction or dis-ease within it.
"My goal is to identify the root cause of the patient's condition, and then work with the patient to achieve their healthcare goals, whether it be relief from pain or headaches, or to make an overall improvement in their health."
Certified Posture Exercise Professional (CPEP®)– Posture specialist training through the intensive CPEP® program, led by BodyZone.com founder Dr. Steven Weiniger, renowned posture expert, delegate to the White House Conference on Aging, and author of Stand Taller Live Longer. The CPEP program has set the international standard in postural assessment and strengthening posture through focused motion exercise to improve patient/client outcome by improving balance, alignment, functional motion and performance.